October 2012 Newsletter
<![if !vml]>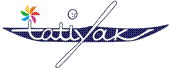 <![endif]>
... The summer that runs off is a friend who's gone... (Bernard Groethuysen)
<![if !vml]><![endif]>

What's on
We will soon be leaving for the Cinque Terre - Liguria: this will be a short trip where we will combine the pleasures of teaching with those of camping by the sea. This trip has become quite necessary, in view of the time elapsed since our last voyage to Corsica. Talking of which, we have finally managed to find the time to update our blog and include the photos taken during the circumnavigation of the island (and probably why we've got the travel bug once again!).

We have been invited to the San Vito Climbing Festival (Sicily) that, despite its name, includes other outdoor sports such as mountain-biking, trekking and obviously sea-kayaking.
The programme is a rich and varied one including excursions to the Zingaro Nature Reserve. Presentations will be given by Giacomo della Gatta about his voyage to Mali, Guido Grugnola will talk about his Sicily voyage and the guest of honour will be no-one less than Justine Curgenven with her video "Islands of Fire". Tatiayk's participation will be to impart
Greenland rolling techniques, both in groups and individually. The sea along the Palermitan coast is crystal-clear and Greenland rolling techniques complex but fun, is an appropriate addition to the varied programme of different outdoor activities.

As expected, during October we will continue with our courses on the lakes surrounding the region of Lombardy. Tatiayk is offering a new basic open canoe course on Saturday 6 and Sunday 7 October at the "Sullacqua" premises at Lavena Ponte Tresa on the lake of Lugano. Fun time guaranteed!

Further specialization courses are scheduled from the 20th to 21st and from the 27th to 28th, limited to the BCU 3 star canoe and kayak course participants...
Kayak snippets
Returning to an upright position after capsizing in a kayak is not so straightforward.

Rolling

is a complex technique but once mastered helps to increase control of your kayak.
In time confidence will be enhanced and soon you'll probably find that capsizing will become a rare occurrence... To practise rolls it would be a good idea to equipped appropriately with a tuilik (as shown in the photo), ear plugs, a nose clamp and perhaps even swimming goggles. Avoiding muscular and joint strain, it's good practice to carry out the movement lightly without using too much force, concentrating on executing the technique correctly. The roll requires determination and co-ordination and not least a competent coach, resourceful and patient...

<![if !vml]><![endif]>
<![if !vml]><![endif]>

Call of the Inuit
The ItaliAmmassalik initiative has evoloved into something more tangible and has become a vehicle for cultural association and international co-operation. The work put in over the years by the committee and its president, as well members and helpers, has resulted in increasing support for the Inuit people as well as making their culture known to a wider audience.
An important step was the establishment of a photographic exhibition entitled: "Ammassalik, the hidden face of Greenland". The exhibition is now ready to embark on a tour of Italy but help is called for. Invitations to exhibit, appropriate venues and some organisational support are necessary: help us to help the assosiation to help the Ammassalik Inuit.
Over the horizon
Jeff Allen and Simon Osborne have, for some time now, run one of the most renowned kayaking schools in the world: Sea Kayaking Cornwall. Their Symposium is now running in its fifth year: days with loads of outings to the rock gardens on the Cornwall coast as well as practical and theoretical clinics aimed at intermediate to advanced paddlers. This year the symposium will be enriched with presentations and talks from protagonists of the many Round Britain expeditions that took place in the UK: the three friends of Midlifekayak, the husband and wife team Natalie and Michal Madera - homeSEAhome, Martin Lee that completed the circumnavigation in 97 days and last but not least Joe Leach who did it in just 67 days....

<![if !vml]><![endif]>
Thanks to Albert Gambina, we finally have a Newsletter written in English.

home
www.tatiyak.it - tatiyak.blogspot.com - tatiyak@tatianacappucci.it
Tatiyak a.s.d. - Via Giovanni Verga 53 - 20025 Legnano (MI) - C.F. e P.I. 06558570963 - © 2012 MF
---